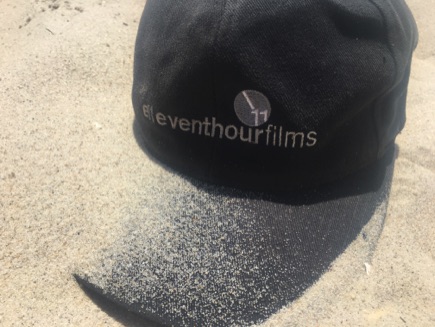 around
15 or so, Kirk was taking frequent 80 minute train rides from
Fairfield County CT to New York City for scattered commercial auditions...came close a helluva lot. Opting for the college experience, Kirk graduated from Lynchburg College in
Virginia with a BA in Communications, business minor,
& baseball major, proudly playing for the
Lynchburg College Hornets!
after college
Kirk jumped back to NYC studying advertising & screenwriting
at the School of Visual Arts where his dad, Charles I. Jarvis,
was teaching video. Irv, at the time, was producing & directing
countless television & news shows at WPIX 11 as well as
commercials & television broadcasts worldwide.
Kirk's mom
Connie Jarvis, an accomplished theatrical actress taking on
one lead role afte another, studied & performed under the
direction of acclaimed NYC theatrical director, Gene Frankel.
Sensing Kirk had continued acting interests, Connie
suggested that he study with Gene if his pursuit
of acting was indeed serious in nature.
after
several years of study with Mr. Frankel, Kirk began auditioning
& gathering experience in commercials, stage, film & daytime
television. Nowadays, Kirk is a free-lance writer,
producer, director & actor between NYC & South Jersey.
Kirk Jarvis - SAG/AFTRA
Actor - Screenwriter - Director